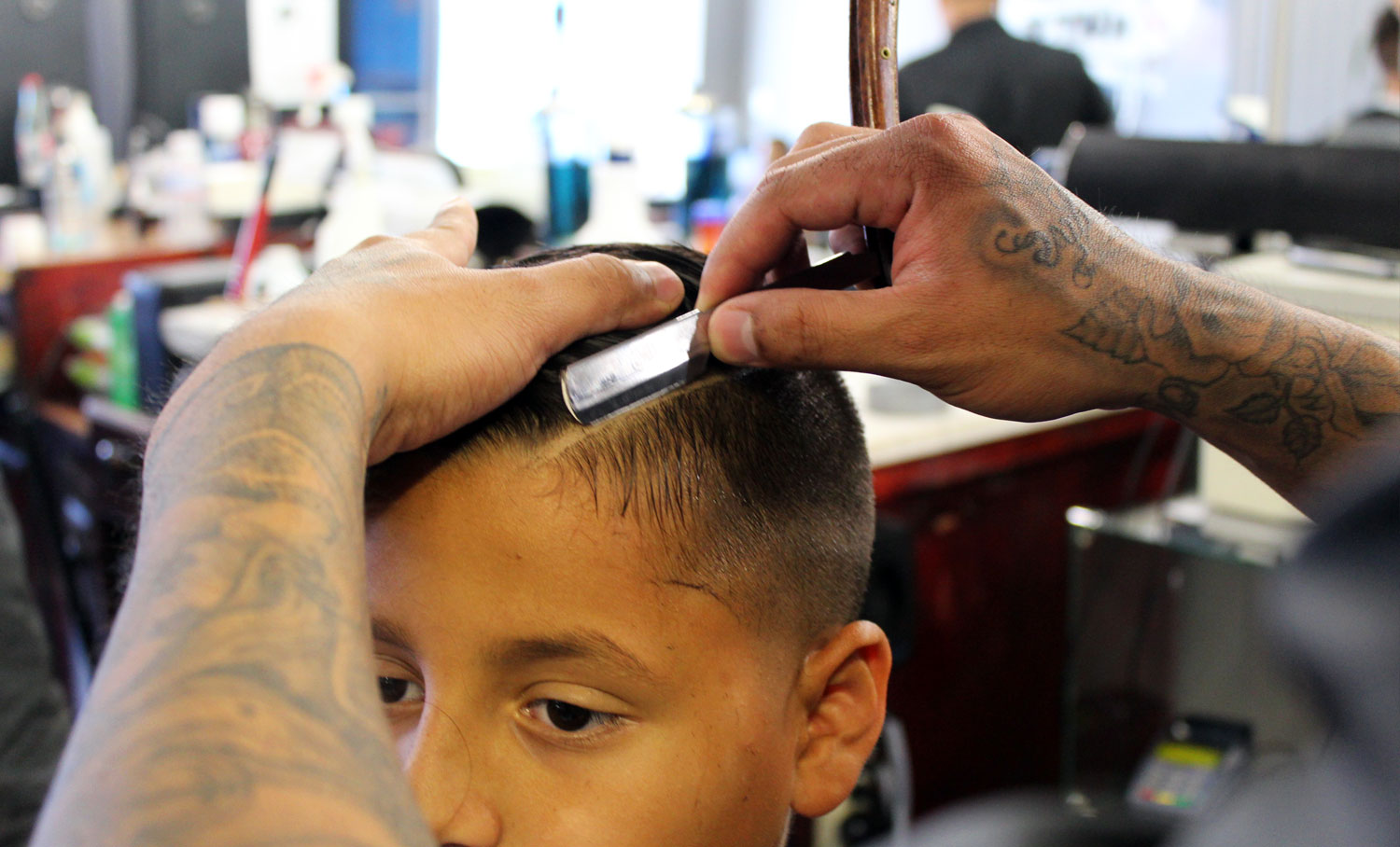 Careers at Fresh Kutz
Be part of #teamfreshkutz
Connections that work
The connection we have with every one of our customers is a direct reflection of what we value most. We make it so everyone can be served by a barber that is more than just talented; they have the appreciation of the art of cutting hair.
Experiences that matter
Our focus is to showcase the experience and specialized skill set by our talented staff. We operate in teams, with all individuals working towards a common goal: to be the best in the field. We are proud that we have cultivated and influenced many of the barbers and barbershops in the San Fernando Valley.
.
BARBER GROWTH
Learn from some of the best barbers in the industry
FLEXIBILITY
Have the opportunity to get direct scheduling with customers
MONEY WISE
Online campaigns and booking keep the shop flowing with traffic
COMMUNITY IMPACT
Feel empowered with projects that have positive impact in our community
LEARNING & IMPLEMENTING
Learn new styles and be part of the most popular fashion trends around
MANAGEMENT OPPORTUNITIES
Promotion within the company is priority, join us and build a career
Barber
Self motivated individuals that want to be part of a
strong and talented team. #teamfreshkutz
Barber Job Description – Barbers perform a
variety of services to improve the appearance
and condition of customers' hair. Learn More
Administration
Committed and goal oriented professionals that
want to be part of a growing company.
Administration Job Description – Barbershop Admin staff
incorporate many types of positions to assist in
daily operations. Learn More